Ideation
Mechanical Design (CAD)
Industrial Design
Alice Sueko Muller
Ferdinand Kohle
Natalie Bar David Frenkel
Concept: 
Whale is a chic, sustainable, and portable steamer for active urban professionals who crave a steaming hot meal on-the-go. Through a sophisticated and compactly designed heating bank combined with customized meals, Whale will offer a culinary escape from any busy schedule. 
The Whale app in tandem  with the heater is your personal health coach that keeps track of your eating habits and optimizes your diet. Reaching your health goals has never been this easy!
Tear down of 3-tier steamer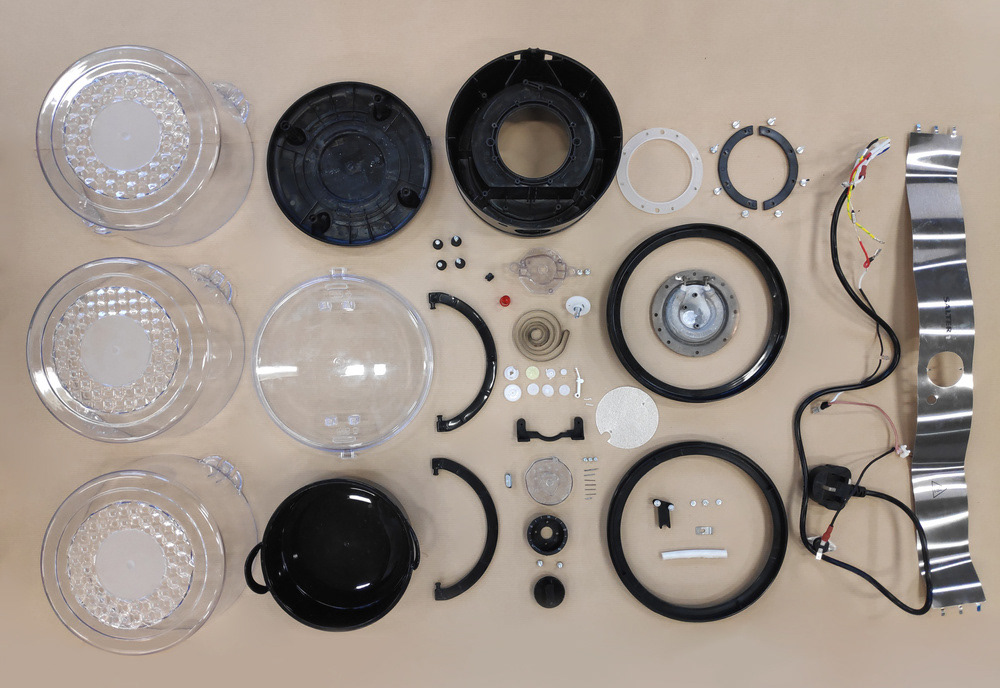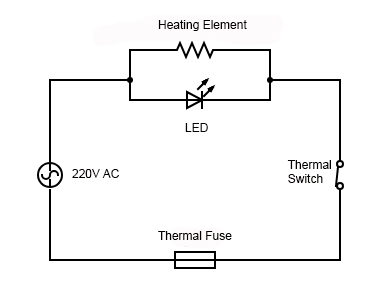 Trends indicate that ghost kitchens or cloud kitchens will continue to increase market share over the next 5 years.
As young professionals continue to be more dependent on take out we assume they will be in interested in having healthy options.
We conducted a survey of 50 customers which resulted in the following insights:
Users enjoy the convenience of a steamer.
Users tend to eat more vegetables because steaming makes it easy to cook them in a healthy way.
Users wish to have complementary recipes coming with a steamer, which is not the case yet.
Users are afraid of chemical additives that could leach into the food from the steamed, hot plastic, e.g. BPA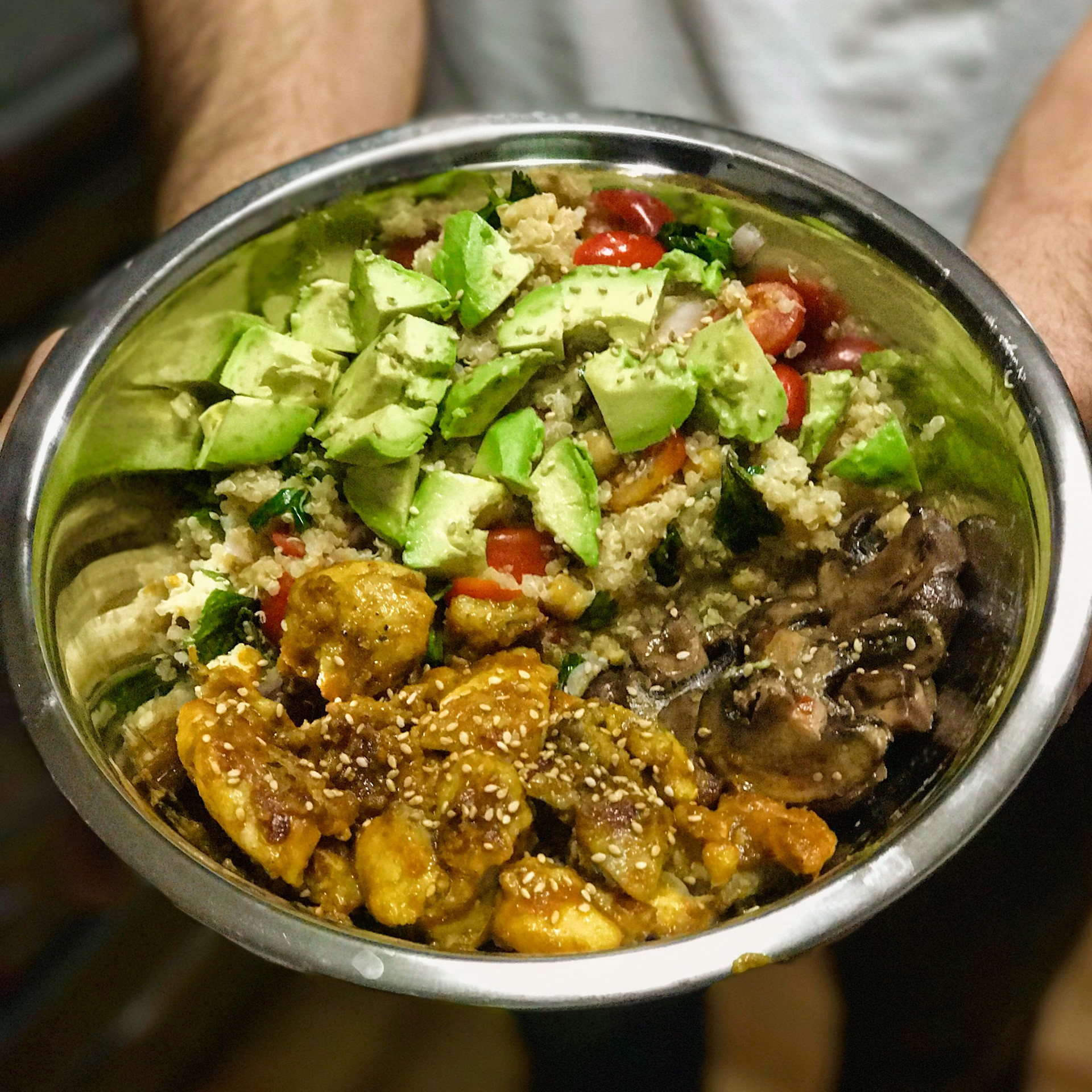 We wanted to target young urban professionals, which meant that we would have to create a company rooted on transparency and sustainability.  
We wanted to preserve the reference traditional East Asian steamed food by using bamboo with an iconic hexagonal shape of the 21 century for the meal tray. To emphasize our brands commitment to environmental and ocean sustainability we chose the whale as our logo:

Technical Considerations: 
To buy into the Whale experience you must first purchase the power bank, which like its predecessor has a switch, heating element, a thermal switch, and a thermal fuse but in addition it also contains a microprocessor, a bluetooth module, LED indicator, and chip reader. The body of the power bank as well as the base is made from recycled machined aluminum. The  bottom of the base is easily removable, only set with screws, which makes replacing or upgrading the battery a breeze. The meal comes frozen in a bamboo container covered in safe, biodegradable plastic film. 
To enjoy your meal, simply fill the water reservoir in the bank, remove the lower protective plastic covering the steam holes and place nto the power bank. The meal bin slides in with affordance features such that the pins snap into the chip reader. The bank then detects the type of meal, syncing the cooking time with your phone app.
After the meal is cooked and consumed the power bank can be easily cleaned and everything else can be composted.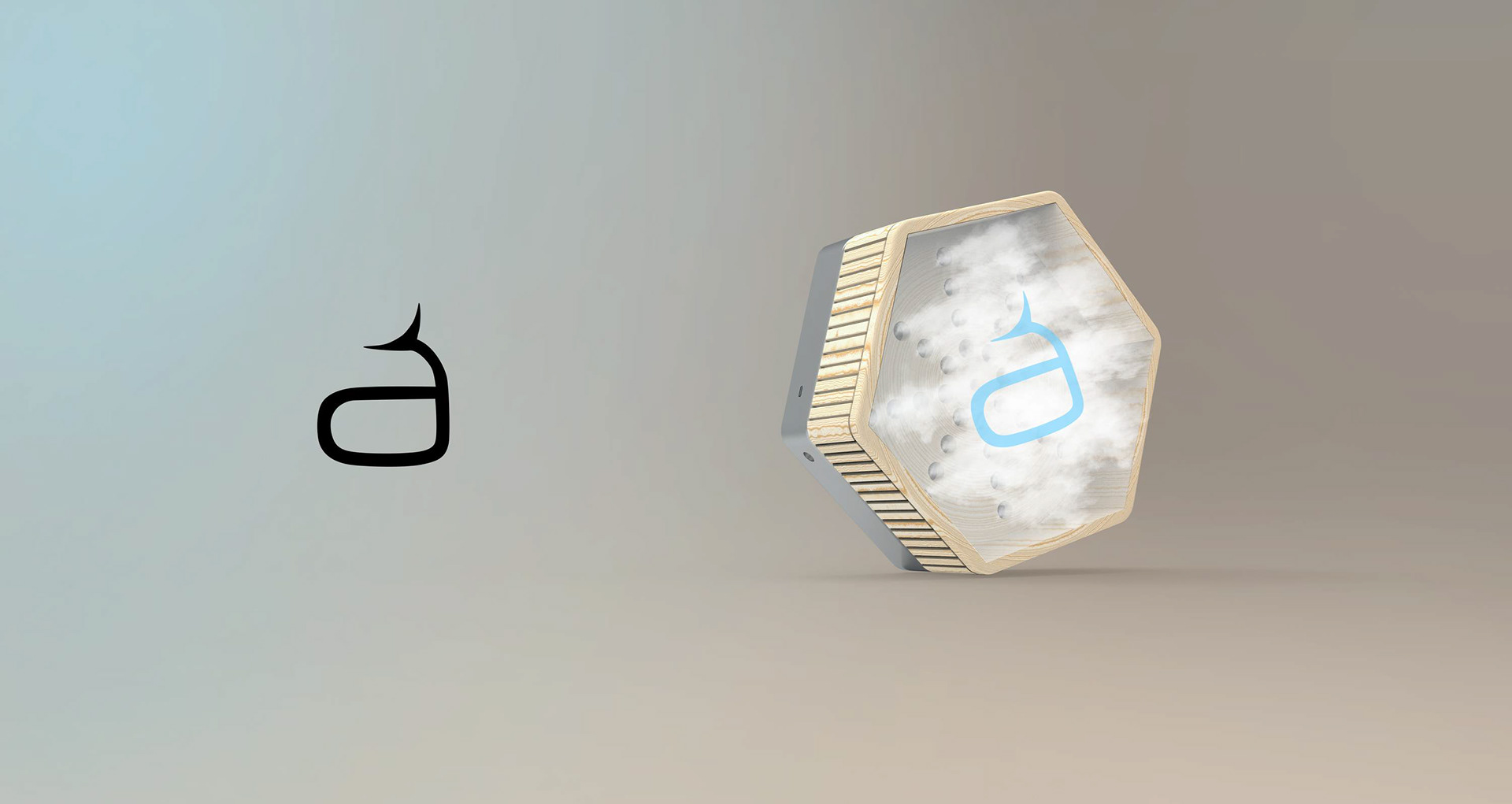 Continuation of the project