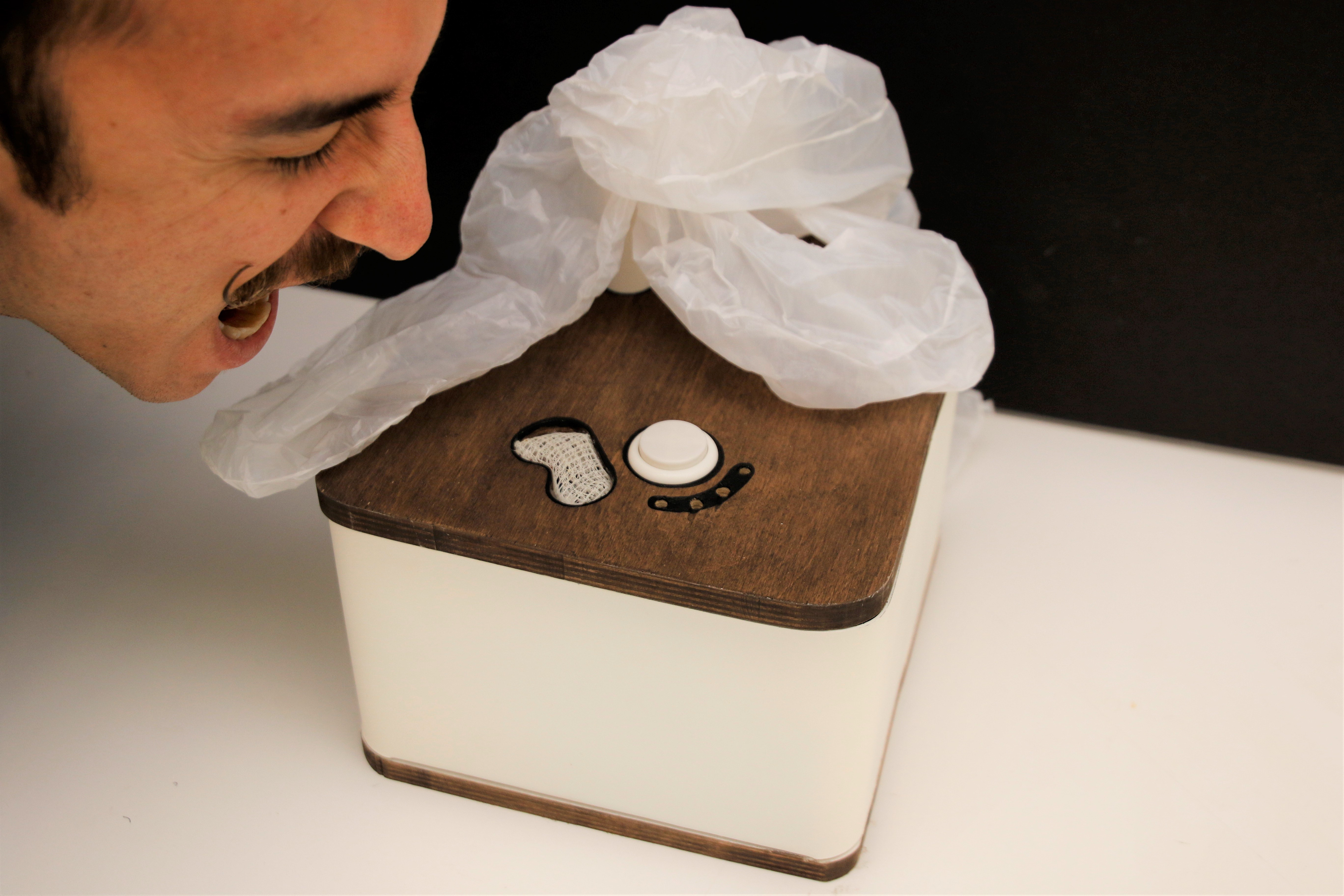 Arduino (C/C++)
Algorithm Design
Physical Computing
Prototyping 
Disharee Mathur
Fill Me In; Visualizing Data
Fill me up is a digital visualization sculpture that explores a medium of inflation and deflation to represent noise pollution. With the push of a button the gizmo records audio data and translates the decibel level into a pump duration, which later inflates a bag.  
Scroll to the bottom to see it in action.
 We hope this could translate to larger inputs of noise pollution across the world and sculpturally communicate it.

Idea Generation/Concept Sketch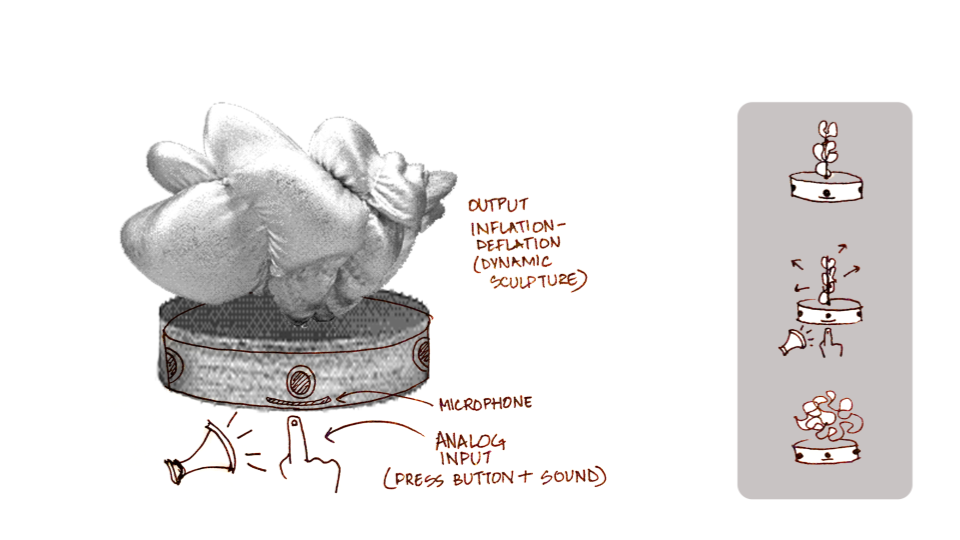 Electronic Component Diagram