Remote Collaboration  
Mechanical Design (CAD)
Tool Design
Confidential 
Conveyor Belt Transfer Slide
​​​​​​​
The client needed help designing a slide that would transfer confections from one conveyor belt to another while flipping the confection 180 degrees in the process. 
The slide is currently being used to help with the manufacturing of thousands of cannabis infused cookies per week. The transfer slide has saved the client an immense amount of time and money by greatly increasing efficiency of production. 
I included tool assembly instructions, instructions for use, and manufacturing assembly steps in my deliverable which are not shown here.
Build Protocols & Sketch fixtures:
Most of the parts were laser cut out of 1.5mm thick food-grade stainless steel. All parts were designed to be easily assembled by the client without welds.
For the protocols and instructions for use, I worked closely with the client on his vision for the product.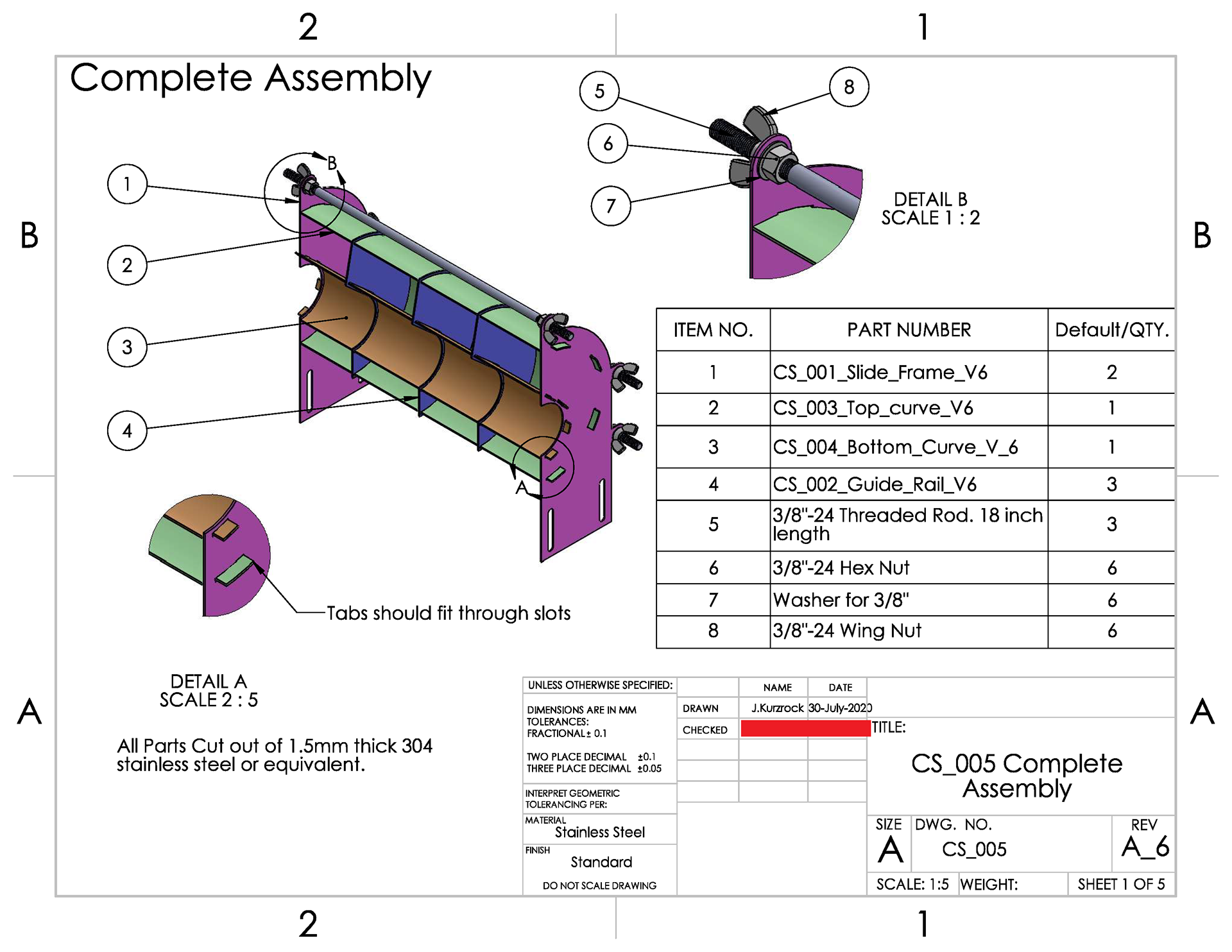 To help the client and more importantly myself to understand how the slide would work I simulated a production run on Solidworks. This entire project was completely remotely without ever laying my hands on a cookie or a conveyor belt.
Physical Device in Action:
The slide succeeded in transferring the cookies from one conveyor belt to the other, and flipped them over in the process.